'Sabrina': Trailer Indonesische poppenhorror
Geen Sabrina de heks, maar Sabrina de horrorpop
Poppen, in bezeten of demonische vorm, of gewoon als buikspreekpop, worden al decennia lang gebruikt in films. Na poppen, zoals Chucky (Child´s Play), Annabelle (Annabelle), Billy (SAW-reeks) en Brahms (The Boy), is er nu ook: Sabrina!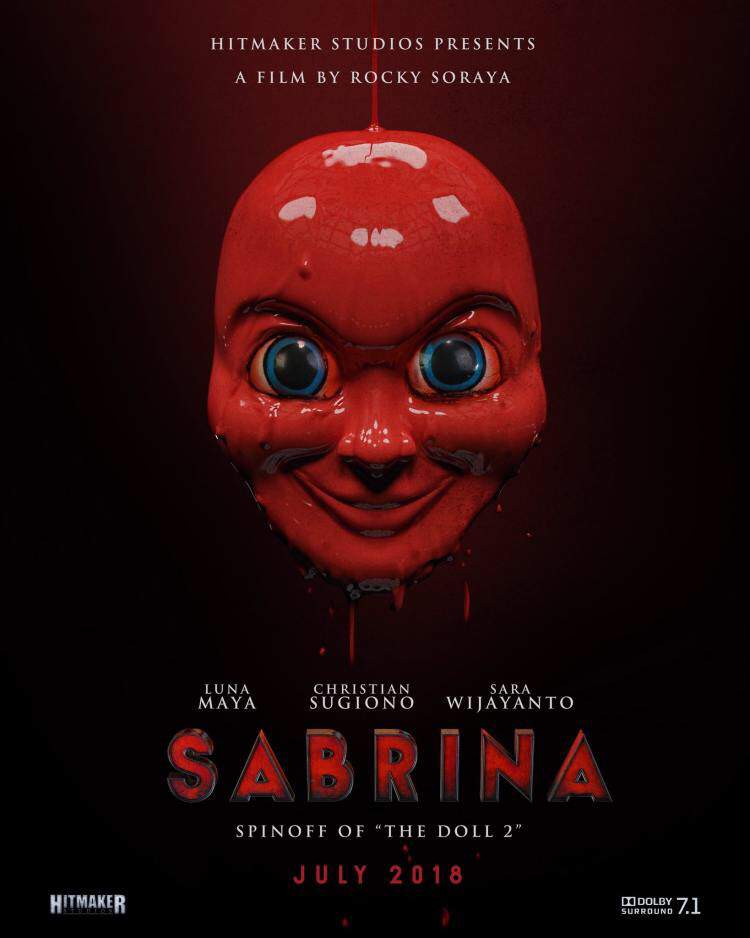 Maira (Luna Maya) leeft gelukkig samen met Aiden (Christian Sugiono), een poppenmaker en eigenaar van speelgoedzaak. Maar Vanya (Richelle Georgette Skornicki), hun geadopteerde dochter en Aiden's nichtje, heeft nog steeds moeite met het verlies van haar biologische moeder. Nadat Vanya, Charlie's Pencil speelt om haar overleden moeder op te roepen, beginnen er rare dingen te gebeuren. Maira wordt geterroriseerd door de Sabrina-pop. Wat is er aan de hand met de pop en wat wil het?
Bekijk hieronder de trailer:

Sabrina is een Indonesische supernatural horrorfilm, onder regie van Rocky Soraya en naar een script van Riheam Junianti en Fajar Umbara, gebaseerd op Soraya's verhaallijn.De film is namelijk een spin-off van The Doll series, waar The Doll (2016) en The Doll 2 (2017) ook onderdeel van zijn.
De film werd geïnspireerd door Charlie Charlie Challenge, een spel waarbij deelnemers de 'geest' Charlie aanroepen, die vervolgens gevraagd wordt om (gesloten) vragen te beantwoorden.Het spel wordt gespeeld met twee potloden die dwars op elkaar liggen, en een vel papier. Het verhaal gaat dat het gebalanceerde potlood beweegt na het stellen van vragen; in werkelijkheid verplaatst het balancerende potlood zich door de uitoefening van een fysieke kracht, door bijvoorbeeld zachtjes te blazen.
De releasedatum van Sabrina was op 12 juli 2018 in Indonesië. Er is niets bekend over een release in Nederland. Sabrina is te zien op verschillende Amerikaanse VOD platformen.